Sun Control Window Film Installation in Richmond, VA  
If your home or office experiences a lot of problems with heat, sun glare and sun fading, you are most likely a candidate for UV blocking (sun control, anti-glare) window film. Clear View Window Tint installs window film to homes and offices in Richmond VA every single day. Review some of our case studies and past work photo gallery to learn more about what we do!
Clear View Window Tinting has provided Residential Sun Control Window Film Installation in Richmond, VA for over 15 years. Our experienced window tint installers can provide you with a Free Estimate.
Windows let in the light and offer beautiful views, but the sunlight can also cause hot spots and severe fading of your furnishings. UV blocking window films are designed to reject solar heat, reduce fading, and add a valuable layer of protection to your home. Our window films can provide all these benefits without changing the look of your home.
As a great example of how residential sun control window film can help you, look at this installation where the homeowner was experiencing issues with heat and sun fading. Clear View installed sun control window film in this home to help with these issues. As you can see from the photo, this home is in an area with beautiful views and bright sunlight.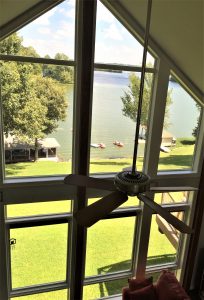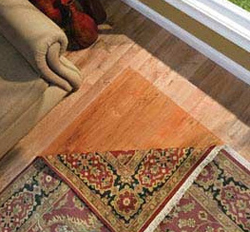 The family room has large glass windows and walls. The homeowner wanted to be able to take advantage of the gorgeous lake views but still be able to block harmful UV rays. This room is now a protected, climate-controlled room that won't get too hot, and furnishings and floors will not be affected by sun fading.
Anti-Glare Sun Control Window Film Before and After: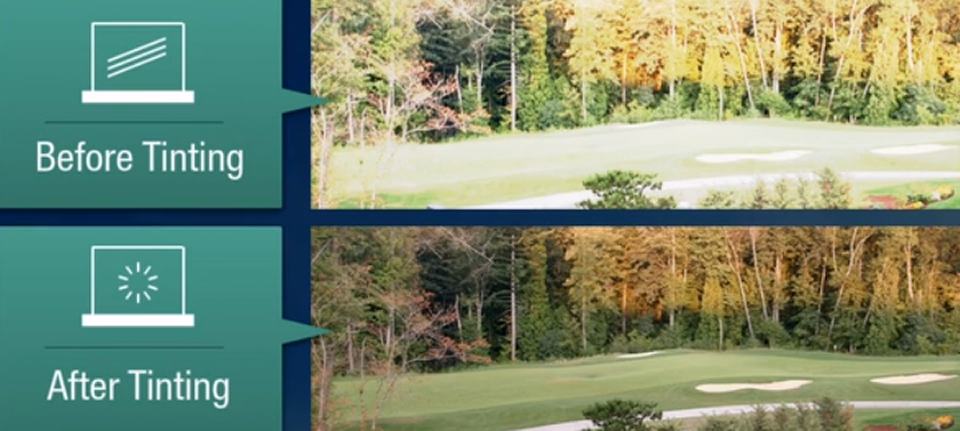 Benefits of Anti-Glare Sun Control Window Film
Energy saving in the summer and winter, reduce glare and control fading, reduce ultraviolet rays & hot spots, increase security and privacy and increase efficiency and longevity of climate control system.
The sun's harmful rays can:
Damage/bleach hardwood floors and/or fade carpets and rugs
Ruin window dressings and treatments
Fade or totally ruin documents, photographs, and artwork
Bleach and discolor upholstery and decorations
Residential Window Film can eliminate all these problems. Applying window tint to your home's existing windows:
Blocks at least 99% of the sun's harmful UV Rays.
Immediately lowers your electric bill.
Drastically reduces the amount of heat coming into your house.
Increases safety and durability of windows
Your Leading Source for Window Tinting in the Richmond VA Area
Clear View is proud to be the number one source for professional window tinting in the Richmond VA area. We work on both commercial and residential projects located throughout the entire Richmond and Charlottesville VA areas, including the cities of Newport News, Williamsburg, Roanoke, Lynchburg, Staunton, and the surrounding area. Our company has over a decade of experience working in the window tinting industry and is capable of handling projects both large and small.
In addition to sun control window film, Clear View also services decorative window film, custom graphics, window tint colors and textures, anti-graffiti film, and window security film throughout the Richmond Virginia area. If you are interested in learning more about sun control window film or think it might be a good fit for your home, contact Clear View today for a free quote!