Decorative Window film can be used to give your rooms extra privacy or to beautify your home. Stained glass window film, frosted window film or colored glass film can really transform a room!
Window film can be used to give your rooms extra privacy, sun protection or add a creative element. Stained glass window film, frosted window film, solar window film, heat rejection films, various geometric window films, and even protective glass window film for shatterproof windows are many options available.
What is Decorative Window Film?
Decorative window films are self-adhesive window films that come in a variety of colors and patterns. Decorative window film can transform virtually any flat glass surface into a work of art, from a bedroom and home office to a bathroom, entryway, den, kitchen, skylight, garage door, basement window, and more!
Decorative films filter light without significantly reducing ambient light in rooms where privacy is an issue. Decorative window films minimize heat, glare, and UV radiation by 99% while also providing 24-hour seclusion.
Modern decorative window film has even more advanced features, such as filtering UV radiation and insulating against heat loss in the winter. You may even use them on mirrors or other glass surfaces like sliding doors and cabinet doors if you don't want to use them on windows.
These window films not only protect our privacy and add a stylish decorative touch, but they also protect our furniture and rugs from direct sunlight, extending the life of our belongings. With the help of decorative window film, even a bad view can be disguised in flair.
These lovely window accents can also be used to replace curtains and shades. Modern materials and delicate shapes are expertly matched to create a stunning interior design.
How to Install Window Film
View this post on Instagram
Installing window film to your home windows or glass walls can be done if you have the right tools, a steady hand and patience. Some smaller decorative windows can be done DIY, but we recommend hiring a professional for larger windows or windows needing protective, mirrored or UV films. To install a decorative window film in your house, such as a stained-glass look, you will require the following tools
utility knife
spray bottle
plastic squeegee
Choose the Film and Clean the Window Thoroughly. There are many different varieties of window film to choose from, each with its own set of benefits. Ensure that the windows are spotless and completely dry.
Step 1 – Cut and Apply the Film
Cut the film pieces to be about 1/2″ larger than the glass panes to be covered. Using clear water, spritz the windowpane, detach the backing from the film, and adhere the film to the window. The water helps hold the film in place on the glass and makes it easier to position.
Step 2 – Flatten and Trim
Burnish the film onto the window with a small squeegee, forcing air bubbles to the edges. Trim the edges of the film with a sharp utility knife once it is firm, flat, and bubble-free. Repeat the procedure. Assemble the remaining window films in the same manner.
Types of Decorative Window Film
One of the most common types of window film is decorative film. Decorative glass film covers various applications (e.g., glass doors, walls, interior, and exterior windows) and types, including frosted privacy film, perforated graphics, architectural films, colored decorative films, and many others. Some distinct varieties of decorative film for interior and exterior uses are described below to demonstrate some of these different styles.
Frosted Window Film
Frosted glass film, which can be used on windows, glass walls, and doors, adds a layer of privacy while still permitting natural light to enter the room. Frosted films are available in a variety of forms and provide limitless creative interior design options. They can be partially or completely hidden and customized with different patterns, gradients, and unique designs. While they are frequently used to create private rooms in homes, offices, and other facilities, they can also be used to enhance the attractiveness of architectural and interior design styles.
Custom Window Films
To suit special objectives, many companies want unique window graphics and films. Custom window visuals, while most frequent in commercial applications, can aid in the implementation of attractive marketing techniques to capture the attention of target customers. Window graphics aren't just for retail stores and storefronts; they have the endless creative potential for large and small-sized applications.
Custom decorative films and window graphics can be used in commercial or retail spaces to highlight brand identity, company personality, highlight discounts and promotions, highlight new goods, make announcements, or serve as long-term signage. They can also be used to add fresh moods and perspectives to interiors.
Consider how imaginative, well-placed window graphics can turn a plain storefront into a head-turning marketing tool. Consider an office area that has been revitalized with color, imagery, and other enticing designs. The possibilities are endless when it comes to custom decorative film and window graphics.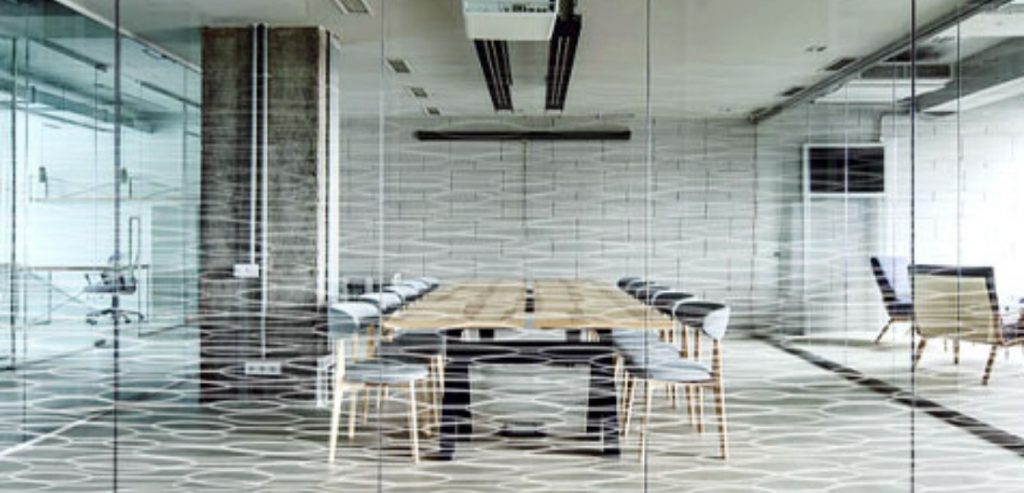 Textured and Gradient Decorative Window Film
Gradient and textured decorative films can be an attractive and useful combination of progressive transitions and minimalist style. There is no hard and fast rule about which comes first: coverage or obvious sightlines. Textured and gradient decorative window films make it simple to highlight the appealing elements of a place while concealing what has to be hidden.
Buyers can choose from a variety of geometric and organic patterns with gradient window film or have a window film installation specialist orient gradient opacity from various angles, based on the particular appearance.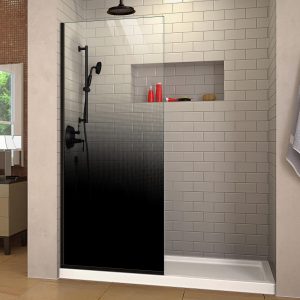 Find the right window film installation company
It's crucial to do some research before hiring a window film company for your home or office. Look up reviews on Google or Yelp, or request referrals from trusted friends and family, and don't be hesitant to ask questions.
Was the window treatment satisfactory to them? Were the personnel helpful and courteous? Were there any unanticipated charges? Do they have a portfolio of past work? Have they been in business for a few years or more?
If you can't receive any personal recommendations, look up window tinting providers in your area on Google. You should hire a local expert because they will be the most knowledgeable about prevalent climatic issues and regulations in your area.
Before you hire someone, look at their reviews. While any company can have negative criticism now and again, you should look for trends.
You may observe, for example, that many customers are talking about that prompt service or the grumpy salesperson. These remarks can offer you a decent indication of what to expect from your visit.
Before you choose one, you should seek rates from at least three different providers. Ascertain if they are equivalent in terms of services and geographic location.
Keep in mind that the lowest price does not always imply that you are selecting the best choice. Window film installation is a significant investment, and you'll want it done well.
Window Glass Film Installation Charlottesville VA
Window film is a great way to transform your home with minimal effort. Whether you're looking for privacy or are trying to add some color and life into an otherwise bland room, window tinting can be the perfect solution.
Clear View Tint offers free consultations in both Richmond VA and Charlottesville VA. We would love the opportunity to help design a custom decorative window film package that will suit all of your needs. Contact Clear View Tint and find out how can enjoy the benefits of decorative window film.