Decorative Window Film Installation Lynchburg VA
Residents, offices, and building owners in Lynchburg VA can easily manage temperature comfort, decrease vandalism break-ins, while increasing energy efficiency and reducing harmful UV rays by using Clear View's Clear Hue window films. Our window tinting and glass films provide a great way to add a decorative touch, add privacy and security, or addressing green energy solutions for your property.
Decorative, UV, Custom Printed Window Film
Increase comfort and improve design aesthetic with decorative window film for your home or office. Since 2004, Clear View has been helping residential and commercial properties get the best protection from harmful ultraviolet (UV) rays. We offer an impressive selection of quality window films in Lynchburg, VA. We also provide superior installation service that keeps the window film lasting for years.

UV Blocking Window Film
Comfort – reduce sun glare on computer screens, avoid fading on carpets, floors, and furniture
Energy-efficient window film – save up to one ton of air conditioning for every 100 square feet of glass exposed to the sun

Safety & Security Window Film
Crime prevention – inhibit quick access for thieves who are quickly looking to smash, grab and go
Blast protection – broken panes and glass are held in place to help prevent flying shards during an explosion or gunshot
Graffiti mitigation – save money by replacing only the window film instead of the entire glass
Privacy is security! Block the view of potential thieves from seeing sensitive rooms, confidential information, secure areas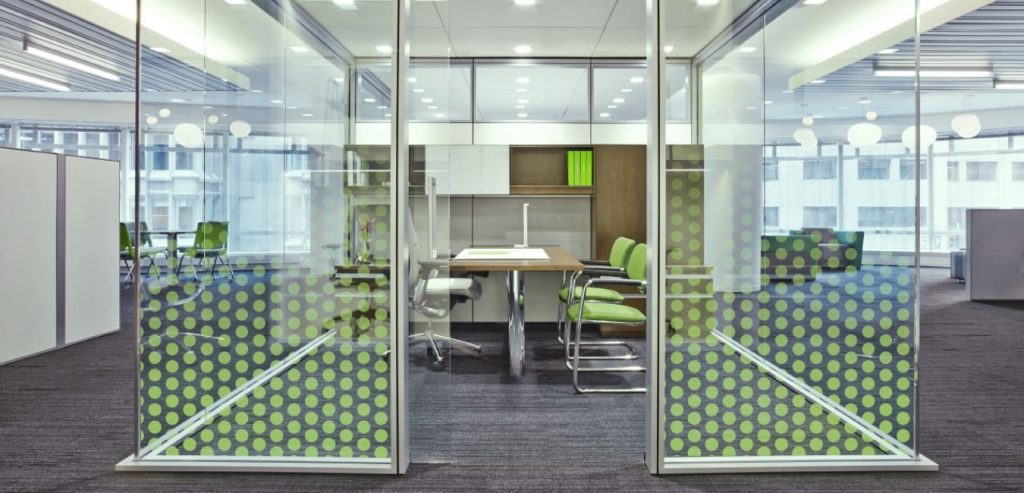 Clear Hue® Decorative Custom Printed Window Film
Design flexibility – change or update your decorative window or glass looks based on new ideas or tenants
Cost-effectiveness – Decorative window films are a fraction of the cost of etched or frosted glass.
Privacy with natural light
Window Film Tint Installation Lynchburg, VA
Clear View Tint has been serving the greater Lynchburg VA, Charlottesville VA, and Richmond VA area for over 15 years. Our window film solutions offer functionality, peace of mind, and decorative ways to solve many of the most challenging aspects of managing sun control and privacy issues surrounding the use of your home or business. Have Questions? Ask Our Window Film Installation Experts
If you just want to add a decorative, personal touch, our window film designs are great for interior designers and architects to add a branded, personal touch to any office
Clear View Window Film Solutions is a 3M® Certified Platinum Dealer
Our portfolio of window film options includes other leading window film manufacturers.  If your Commercial project spec is for Hüper Optik™ Window Films we can offer these window films as well. CALL (434) 422-3958 or CONTACT US for a quote and free consultation
Lynchburg VA Decorative Window Tinting for Builders
Decorative window films are the perfect interior design glass application for conference rooms, lobbies, retail environments, and private offices.  Decorative and Graphic window film applications are endless, adding aesthetic appeal to any glass surface.  Create inviting interiors that stand out from the crowd and make a bold impression. We work with. builders in Virginia to give their projects a custom touch, and offer customers more options for their interior glass walls and exterior windows.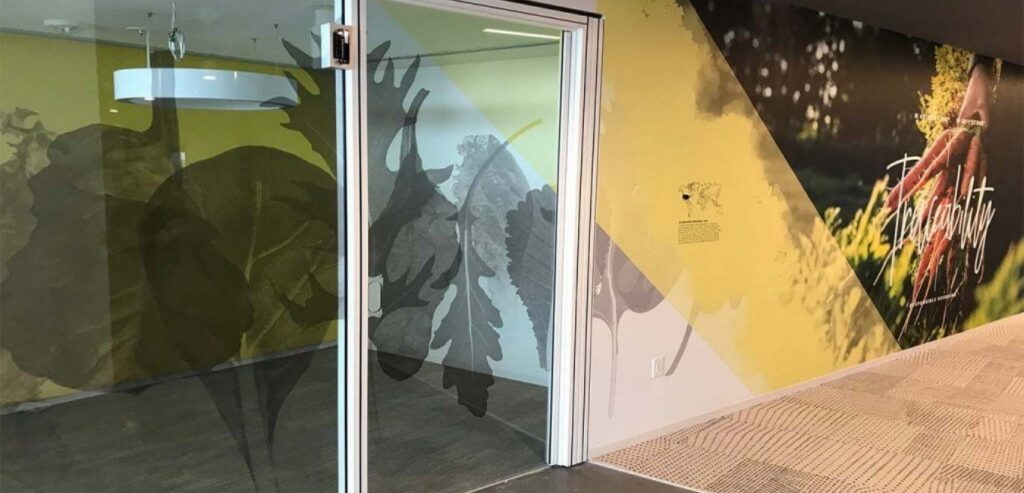 Lynchburg VA Decorative Window Film for Interior Designers
Interior Design Glass Finishes from Clear Hue™ are exceptional alternatives to custom glass. Because of new innovative printing techniques, we're able to create custom window films for your projects that have an interior design glass requirement. We can craft custom films to enhance any indoor glass window, door or wall space. And, with our Clear Hue™ line, we have the capability to create full-color printed graphics on optically clear films. Because we offer design assistance to make it easier for you to achieve your design objective, Clear Hue becomes the choice. What you get is the perfect custom Interior Design Glass look without the cost of custom glass.
Contact Us today for a free estimate!