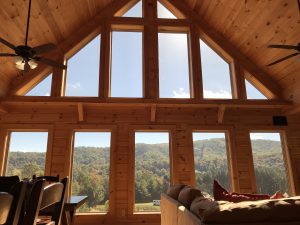 Our Richmond window tinting installation teams have consistently proven to be the best in the window and glass tinting industry. Clear View takes a professional approach to your business or home window tint installation by listening to customer needs, paying close attention to detail and using only the best tint and window film available on the market.
Why Install Window Tint?
There are a lot of reasons to install home window tint films, but yours is the most important one.
Sun & Comfort Control – Eliminate excessive heat and cold – be more comfortable while saving energy. Reduce the effects of fading – protecting valuable furnishings and floors from the sun's damaging UV rays. Using residential home window tint films allows you to enjoy enhanced views that allow natural light in while at the same time making you more comfortable your home.
Safety & Security – Deter break-ins – protecting your family and valuable possessions. Guard against the potential injury from flying glass caused by window impact during natural weather events. natural causes of a window breaking. 3M™ Safety and Security home window films are great upgrades that strengthen glass, making plain glass safe and more secure. You get safety & security while maintaining the original look and beauty of your home.
Decorate & Design – Be creative! Transform ordinary glass surfaces into decor that inspires. Create sophisticated design statements that'll make your home uniquely yours. The results can be amazing. Literally hundreds of choices, colors, and options. Just about anything you can create can be designed with home window tint films. You can have that perfect balance with being creative without the astronomical cost of other design alternatives.
Beautiful Solutions for Every Room — For shower doors, bathroom windows, kitchen cabinets, and pantries. Decorative Flexibility — Choose from beautiful styles at a fraction of the cost of etched glass. Privacy and Peace of Mind — Maintain your privacy without sacrificing natural light.
We offer residential home window tint films from the leading window film manufacturers. We offer the highest quality product and exceptional service, at a more affordable cost than you'll find with other methods.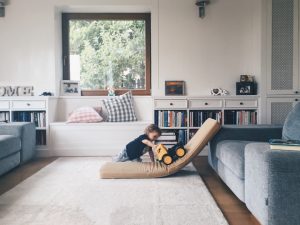 Residential Window Tinting For Your Home
Clear View can provide you with many home window tinting options for whatever your needs may be. Our residential window tint solutions by Clear Hue® and 3M™ reduce harmful rays, reject heat and reduce fading.
In addition to these valuable benefits, home window tinting solutions can offer security benefits and aesthetic benefits as well. You should be able to let natural light in your home without creating hot spots and severe UV fading of your furnishings and flooring.
Check out all our Clear Hue film options
Home Window Tinting in Richmond, VA
Schedule a Free Consultation now. We'll find the right home window tint film for your Richmond home. Consultations take about an hour and you'll be completely informed on what the films look like, the film performance attributes, and the cost.
Schedule Your FREE CONSULTATION
Learn more about Residential Window Tint solutions
Contact Clear View