Small retail businesses are the backbone of the American economy and main street districts. They are unique, local, and essential. But running a small retail business is not easy. There is a lot of competition, and you must be smart about how you use your resources. One way to give your small retail business a leg up is by installing window film. Here's why window film can help your business:
Window Film for Retail Businesses
Reduces Glare
The sun can be relentless, and bright sunlight streaming through your windows can make it difficult for customers to see your merchandise. Window film helps to reduce the amount of sunlight that comes in, which makes it easier for customers to browse your store without being blinded by the sun. In addition, window film helps to reduce glare on electronic POS screens or displays so your customers can more easily see what you have to offer without straining their eyes.
Another added benefit of reducing sun glare with UV tinting is your store's items will not be damaged or faded from the sun's harmful rays.
Privacy
Window film also provides privacy for your customers. If you have a small storefront, window film can help to create a sense of intimacy and encourage customers to come in and browse without feeling like they're on display for the whole world to see. This is especially important for businesses that sell sensitive items like lingerie or personal care products.
Brand Identity
Branding is an essential part of your company's way of standing out and appealing to new customers, and visibility is one of the #1 keys to establishing your presence. The windows of your storefront or business location, especially at ground or eye level, are the perfect place to showcase your brand. Making a good first impression can be accomplished with custom, branded window film. With so many available options for custom decorative window films, the sky's the limit!
Another important part of branding is its influence on employee assimilation into the company's culture. Interior glass spaces are ideal places to prominently display your company logo, brand colors, and branded designs that blend with your company aesthetic.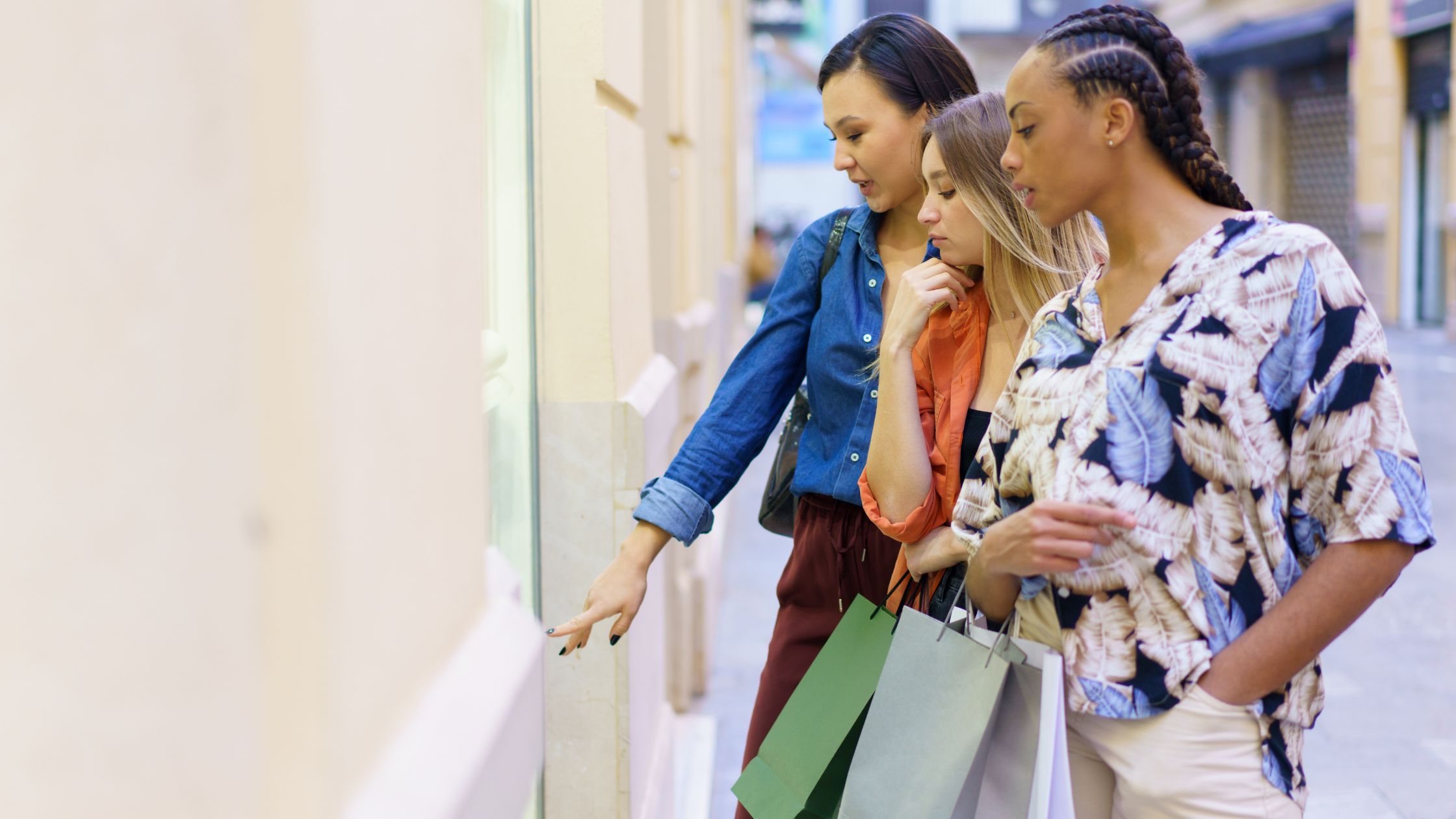 Creates a Great First Impression
First impressions matter. When potential customers walk by your store, you want them to see a clean, well-maintained exterior that invites them inside. But what if your store windows are scratched, faded, or marred by graffiti? This can give your business a run-down appearance, no matter how well you take care of the rest of your property.
Window film is a cost-effective way to improve the look of your store windows and make them more resistant to damage.
Temperature control
Window film helps to keep your store cooler in the summer and warmer in the winter. This creates a more comfortable shopping environment for your customers, which can encourage them to spend more time in your store—and potentially buy more things.  This is much more likely if your store is cool and comfortable. If it's hot and stuffy, they'll grab what they need and get out of there.
In the summer, window film can also help reduce energy costs by blocking out some of the sun's heat. All of these benefits add up to better business for you!
If you're looking for ways to give your small retail business an edge, consider installing window film. Window film helps reduce sunlight and glare, provides privacy for customers, and keeps your store comfortable year-round—all of which can lead to increased sales and happier customers. So take the first step today and find out more about how window film can help your business thrive!