Office Building Window Film Tint Installation
Why are commercial window tint installation and glass film becoming popular for businesses? Window tinting for offices and commercial buildings saves on heating and cooling costs, protects interiors from harmful UV rays, creates a better working environment, manages sun glare, minimizes dangers in case of accidents, firearms, explosions, deters vandalism, creates privacy, and enhances overall building appearance.
Window and glass film has their advantages in commercial buildings. With large installations of glass walls and windows in commercial buildings, window tinting provides energy efficiency, greater temperature comfort, sun glare reduction, carpet and furniture protection, security and privacy, and improved overall appearance.
Window Film Installation for Richmond, VA
Clear View provides a wide variety of commercial window film and tinting solutions for office buildings and businesses in Richmond, Williamsburg, Newport News, Hampton, Virginia Beach, and the surrounding areas. Clear View's stellar reviews, 5-star reputation, and state-of-the-art window film products make them the #1 window film solution company in Richmond, Virginia for all commercial and residential solutions.
Whether you're looking to address heat or cooling solutions, sun glare, UV fading, or safety and security, you can trust Clear View to deliver the highest quality of service and professional installation available in the industry.
Office Window Film and Window Tint Options
UV Window Film
Security and Safety Film
Solar, Sun Glare Control Film
Frosted Glass Window Film
Interior Tinted and Designer Glass Films
Architectural Design Aesthetic
3M Authorized Window Film Installer
Quality Commercial Window Film Installation Service
Over 15 years of experience
Satisfaction guarantee on all workmanship
Direct factory guarantee on products
Stellar reputation for quality service and excellence in installation
The Best Window Tinting Company in Richmond VA
Commitment to Our Customers – Deliver on our promises, be professional at all times, perform quality work, offer excellent communications, and be engaging and friendly in our approach.
Teamwork – Work together to meet the needs of our customers
Competition – We welcome competition because it makes us better, to the benefit of our customers and our team.
Greatness – We achieve greatness by giving our maximum effort with all we do.
Accountability – We are personally accountable for delivering on our responsibilities and commitments.
Adversity -Anyone can shine when it's going well. We handle problems swiftly & calmly, inevitably earning greater respect from customers.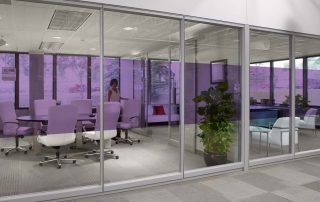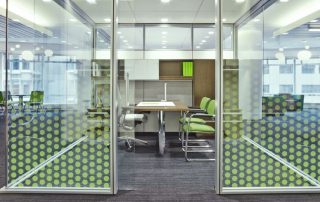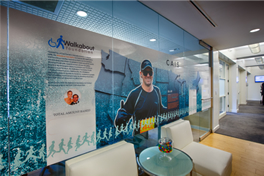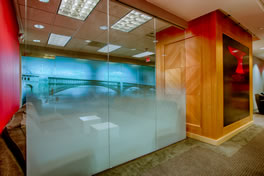 Six months ago, we had film installed on south facing windows and door on a porch. We were very satisfied with the installation. Donnie was very thorough about explaining their products and patient in helping us make a selection as well as in answering questions. The installer was very conscientious and did an excellent job. We would use their services again.
This company is professional and their product line is high quality–we are very pleased with the results, so much so that we called Clear View to schedule installation of film on additional windows in our home. Our view actually seems enhanced. And our floors and furniture are protected from the hash sunlight.
Contact Us for a Free Consultation