Creative Ways to Use Decorative Window Film
Most people think of curtains and window blinds when they want a new look for their windows. Decorative window film, on the other hand, could be the answer if you want to keep your view and natural light while also creating something new, innovative, and decorative.
Decorative film can be used for a variety of uses in the home, retail establishment, or office. Here are just a few ways to use decorative window film at home or at your business.
At Home – Hide Kitchen Cabinet Contents
Do your pantry or kitchen cabinets have glass doors? Cabinet doors with glass panels are extremely popular. Because of this, they tend to give the kitchen a more open and airy feel.
Not so popular, on the other hand, is the sight of all of the pantry items hidden therein. Keep your plates and glasses neatly aligned for a neat appearance, perhaps.
The best of both worlds is possible, however, with decorative window film. Keep the glass panes you love, but add privacy where it's most needed. Frosted window film can be applied to a broom closet, cabinet doors, or a pantry to create a softer, more private look.
Make A Shower Door More Private
For the sake of bathroom privacy, you can't afford to buy a new shower door. Decorative window film can help with that. Using the shower door as a barrier, apply the film to ensure privacy. The use of gradients and frosted glass film enhances the aesthetic appeal.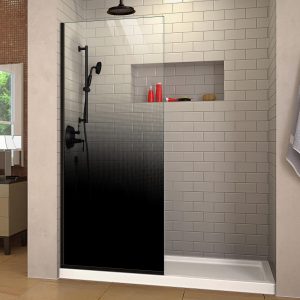 Stop Sun Glare from Windows and Skylights
You can bring in a lot of natural light while keeping your privacy by using accent windows and skylights in your home. However, this can sometimes result in an excessive amount of glare and potentially harmful UV rays entering the room. Window treatments, on the other hand, can be quite expensive, especially if they are made to order. Moreover, if the windows are out of reach, they're useless.
Remove glare and UV rays from your home or office with window film. There is no need to worry about window treatments because it will still allow you to enjoy your desired amount of natural light.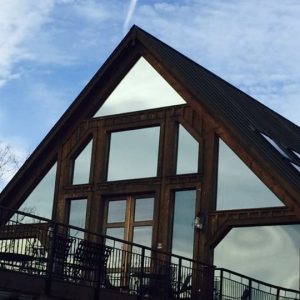 Create A One-Way Mirror on a Glass Office Wall
There are many uses for decorative reflective window film, and it's not limited to one. If you've got a glass wall in your business or retail establishment that you want to keep private, a mirror can be the perfect solution. Make a one-way mirror if you want to be able to see out an exterior window but don't want anyone else to see in. Without obstructing your view, you can have the privacy you desire.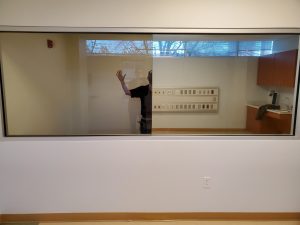 Do neighbors live too close? Create Privacy
Living in a historic district is charming. But in some older neighborhoods, homes are built too close together, which means a lack of privacy. Pedestrian foot traffic or a nosey neighbor can walk by and easily get a peek at what's going on inside your home. Get your privacy back with the help of decorative window film. Choose a decorative finish that compliments the features of your home, windows, or front door. Try frosted, etched, or 1-way mirror.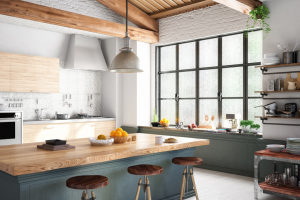 Decorative Window Film for Stain Glass Effect
It's impossible to date a piece of stained glass. What a lovely sight this is. It's also a lot of money. Staining a window with a faux stained glass film will give it the look of stained glass without the cost. Even the interior windows can benefit from this. If you have a bar in your game room or a glass cabinet in your kitchen, you can use it as a decorative accent.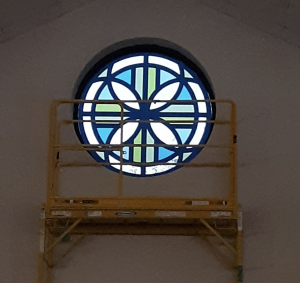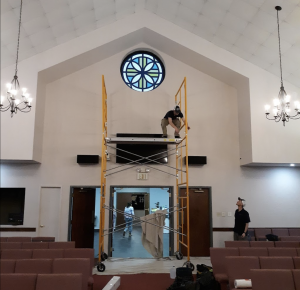 Cover up An Unattractive View
Window film allows you to go min-blind or curtain-free and enjoy beautiful views, but it can also help you avoid unsightly views as well. If you prefer to not look at a loading dock, garbage dumpster, brick wall, window film is your answer. Block the unsightly views while allowing all the natural light to come in with decorative window film instead. Not only will your view improve, but you also get to choose exactly what you'll be looking at. Design your own with a custom print. Whether it's a mural, something whimsical and cute, a "view of the beach," stained glass, or any other design. Let the natural light in, while obstructing the unsightly view.
Partially Cover a Window
In some cases, total privacy of your windows isn't critical. When this is called for, you can use decorative film to cover half the window. Glass front doors (for barking dogs) windows above the sink, or a first-floor bath could be suitable locations. With decorative frosted window film, the bottom half of the window is covered, but you can still see the sky and all the natural light. Try a gradient print for a nice effect.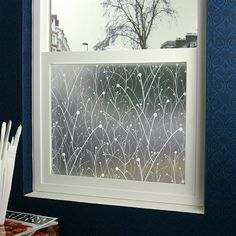 Branded Office Windows and Walls
Plate glass windows, doors, and walls between office rooms can be made to stand out by adding your company's branding, seasonal window designs, or signage. An architectural feature, rather than a blank space, can be added to any room by covering it with a decorative film.
With Decorative Window Film, you Get the Best of Both Worlds! Decorative window film can be used in a variety of ways. As a result, it's the perfect combination of beauty and affordability.
Are you ready to add some style to your home's windows with some decorative film? Please get in touch with us as soon as possible! You can contact us with any questions or for a free estimate.