Window tint for restaurants can enhance the dining experience for customers in a variety of ways. Here, we explore the many reasons why you should install window film at your restaurant.
Window Film Improves Restaurant Customer Experience
Owners of restaurants are aware of how crucial the dining experience is to patrons and how it depends on a variety of elements, including the atmosphere, the food, the sound levels and the service. Large windows, glass walls, and booth dividers are just a few of the places in a restaurant where glass may be found. It is also a great chance to create a beautiful design feature. Let's look at how you may make the most of your glass to make dining more enjoyable.
Solar Film to Reduce Sun Glare and Heat
Windows provide your clients with beautiful or enjoyable views (people watching), but they also let in strong sunlight, which makes the rooms heated throughout the day and causes severe sun glare. Solar and UV control window film filters out the sun's rays so that your clients stay cool and aren't rendered blind while eating. Additionally, window film makes your eating areas more private and enhances customer comfort.
Decorative Window Film for Privacy
You can think about decorative window film if the interior design of your restaurant includes glass walls and room separators. A fantastic method to add beauty to glass walls to fit decor is using decorative window film. Decorative window film may create distinct party spaces, provide your special visitors with an extra layer of privacy, maintain an open idea, and create a sophisticated appearance. If colors or patterns aren't your thing, word art may be put to any glass surface and provides your patrons with thought-provoking quotes to read. Funny quotes or quotes that relate to your brand or business can also be great ways to add a personal touch!
Decorative Glass Accents
Look for places where decorative glass can be created. Places around a restaurant, such as in between booths or above multi-level half-walls, or where smaller glass surfaces are. The use of decorative window film with geometric designs or frosting between booths and floor levels gives your restaurant a fresh, exciting touch. Using custom-cut signs is a novel technique to point clients in the direction of essential locations like restrooms or exits.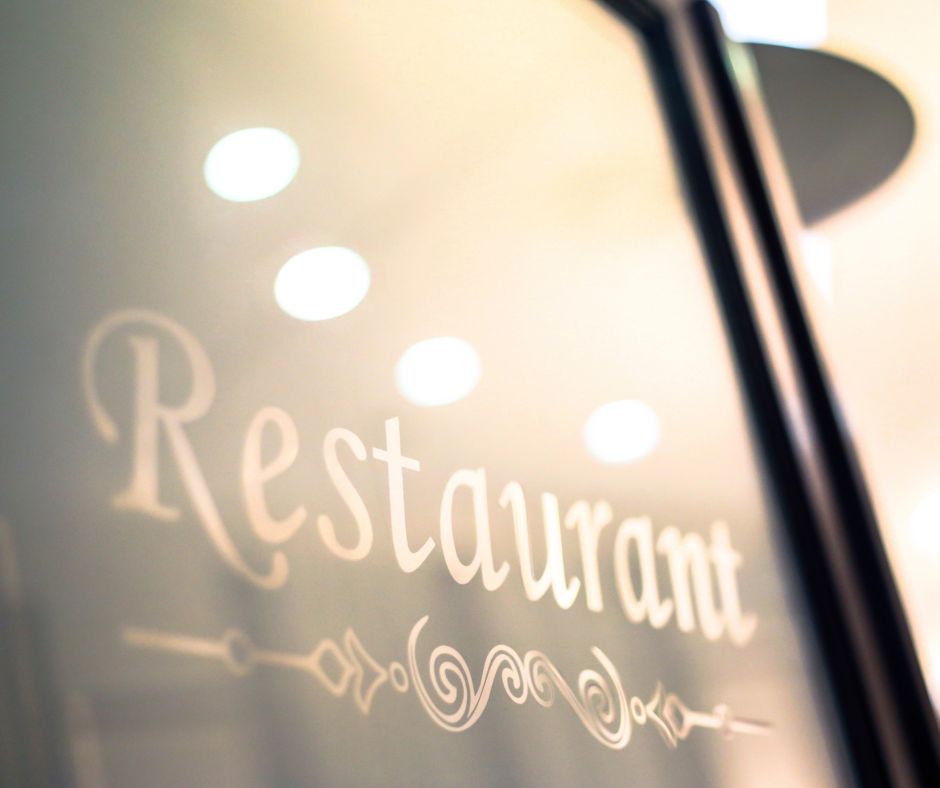 Restaurant Window Film Installation in Virginia
Are you looking for ways to improve the overall ambiance or temperature control of your restaurant? Get in touch with Clear View Tint today! We have been serving businesses in the greater Richmond, Charlottesville and Fredericksburg area for over a decade.