Best Types of Window Film for Residential Homes
When it comes to natural lighting, your home is bright when it has to be, but when does that bright get too bright? Use the most significant forms of window tint on the market today to darken those windows!
It can be challenging to know the best window film for residential windows to choose from. There are several distinct types of window tints for homes that can equally improve the function and enhance the appearance of your glass. We're here to help you sort all of the window film research out there so you can make the best option for your residence.
Window tinting can greatly improve your home's aesthetic, heating/cooling, security, and overall value. It's important to reach out for help from a professional, and do your research before getting it installed. While conducting your research, you'll quickly discover that there are a variety of window tints available. But what are the best window tinting options for homes? Keep reading, we'll break it all down for you!
Window Film Benefits
Window films come in a wide variety of styles and prints. It can be difficult to sort through all of the options, ranging from heat reduction and anti-glare films to security and decorative coatings. In this article, we'll look at the most popular types and their specific perks. First, let's look at some of the ways window films might benefit your home requirements.
You'll save money on heating and cooling.
Increase seclusion without obstructing the view.
Protect yourself against UV rays or even just a harsh glare.
Provide an extra layer of protection against intruders.
A simple method for removing graffiti damage.
A long-lasting aesthetic style.
Best Window Film for Residential
Heat control window film, insulation window film, UV window film, glare blocking window film, and security window film are the five finest forms of window tints for improving house performance. Even though some of these might overlap, they all serve very different purposes.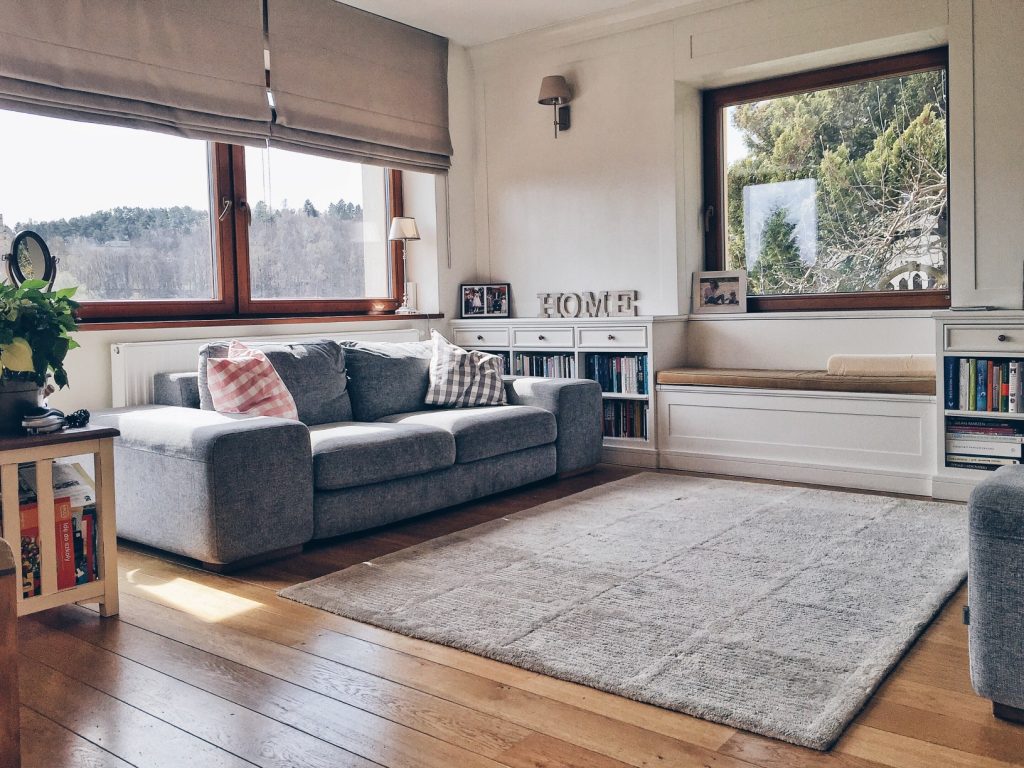 Heat Blocking Window Film
Some individuals use window tint to prevent their houses from becoming too hot during the day and forcing their air conditioner to work overtime.
This window film will block around 85 percent of infrared rays from entering your home, ensuring that your room preserves heat, especially during the winter.
This window tint also has a visual light transmission (VLT) of 25%, ensuring that your room or office remains dark. It will also provide you with some privacy, as no one from the outside will be able to see inside your home. It'll appear as if they're seeing in a mirror from the outside.
It also helps to block out nearly all of the UV rays that enter your room. This is beneficial if you have a skin problem, but it will also let your furniture last longer by preventing fading.
3M Sun Control Window Film
The 3M™ Sun Control Window film is designed to filter 85% of infrared rays, allowing you to better control and manage the temperature in your house.
This is one of the most effective films for reducing heat, making it ideal for those who live in hotter areas. This film is also scratch-resistant, ensuring that your window is protected from damage.
Decorative Window Film
If you want some security and privacy for your home, the decorative window film is ideal. Decorative glass and window films transform plain glass, capturing the look of cut, frosted, or texturized glass at a fraction of the price. This tint may be applied to your windows or glass walls. See one of our customer case studies here
3M™ FASARA™ Glass Finishes are decorative glass finishes available in 50+ designs. These decorative finishes can be used to control light and privacy while enhancing interior aesthetics. FASARA provides the advantages of etched, cut, sandblasted, and textured glass at a fraction of the cost. Great for bathroom windows, shower glass, and interior walls and doors at home.
Metalized Film, 1-Way Mirror Tint
Metalized film is gradually becoming a popular type of window tint, and it's also one of the most durable.
The metalized film does not contain any dye, but it does contain small metal bits that help to reflect light and heat away from your window. Because of the film's thickness and durability, it also helps to ensure that your house window remains sturdy and does not shatter totally if something occurs to it.
The metal particles on the film are invisible. Thus, it will appear to be any other ordinary tint from the inside. When viewed from the outside, however, it seems to be a one-way mirror. This makes it ideal for individuals looking for a little extra security and privacy in their house.
Metalized film is also beneficial because it lasts longer than other types of film. It won't fade as quickly, but you'll probably have to pay more for it in the end.
3M Prestige Series Sun Control
The 3M Sun Control Prestige Series is excellent for decreasing heat in your home, and you'll likely notice a reduction in your electric cost once it's installed.
As it doesn't reflect as much as the others, it won't provide you with as much privacy or security. Unlike the metal one we previously mentioned, it's also composed of dye.
Carbon Film Tint
Because of the carbon inside the film, the carbon window film is also non-reflective. And because of this, you'll get a lovely, matte look on your windows if you use this film.
This is ideal for people looking for a window tint to improve the looks of their house, as it does not block out all light, allowing you to see inside.
It will block roughly 40% of infrared light, so your home will still get a little warm. This should not be a concern if you have decent energy-efficient windows.
Choosing the Right Tint for your Home
To sum it up, always remember what you want to accomplish in terms of performance and how you want the glass to look when choosing the right window tint for your house. Although there are many more varieties of window tint than these discussed in this article, you should now have a better idea of some of the best options for your house or property.
Remember that numerous performance and aesthetic criteria can be mixed, so you don't have to limit yourself to just one sort of tint. If you're unsure, contact us. We are a professional window film installer in Charlottesville and Richmond VA.