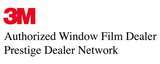 3M Window Film for Comfort and Energy Efficiency
3M Window film is a great way to protect your home or office from the sun. With 3M window film, you can control how much light comes in, and enjoy cooler temperatures on the inside of your home or office. And with so many different styles available, there's sure to be one that will work for you.
3M Window Film isn't just an effective way to cool off during those hot summer days – it also helps reduce glare and eye strain caused by bright lights outside. Save some money on electric bills while protecting your family from harmful UV rays at the same time.
If you're looking for a solution that will help keep your family safe while still accomplishing what needs to get done, then 3M Window films are right for you.
3M Window Film Installation Charlottesville and Richmond VA
Window film can be installed in your Richmond or Charlottesville area home or office to help save on heating and cooling costs. 3M Window Film is a great option for homeowners who want to protect their windows from damage, too. See how window film helps for daylight.
The 3M Window Film Blog will provide you with all of the information that you need about this product, including where it's available and what type of films are best for different needs.
We'll also touch on some frequently asked questions so that you're ready to have a more informed conversation when visiting your local 3M dealer.
Visit our blog today for more information.
Reap the rewards for years to come, because you can rely on Clear View and 3M to create the right solution for problems best solved with 3M Window Film.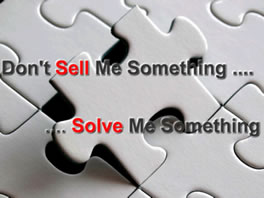 When you choose Clear View and 3M you are choosing peace of mind.
It's amazing how much has changed since 3M was issued the first window film patents in 1966. The demand for newer technologies and the use of window film products in non-traditional ways allows Clear View to offer more aesthetically appealing choices that embody your creativity and inspiration.
Types of Window Film
Sun & Comfort Control Window Film – Save Energy Year-Round
Eliminate excessive heat and cold, reduce distraction and harmful glare and reduce fading caused by damaging UV rays. All the while you are brightening your home and business with natural light.
Safety & Security Window Film – Minimize breaking glass injuries.
Deter forced entry crimes and theft. Mitigate blast hazards. Fortify vulnerable entry points – make schools safer. Say no to graffiti by creating a first line of defense.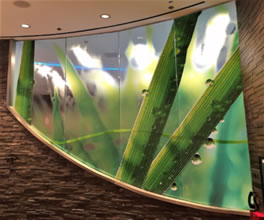 Decorative Design Window Film
Transform plain glass – define interior spaces without sacrificing light. Create customized designs for branding and inspiration. Create the illusion of etched, treated, or texturized glass. Change your environment with partial or full coverage graphics for walls, glass and other surfaces.
We love what we do and we love our clients.
Let us take a first-hand look at the challenges you face, we'll share ideas and the benefits of window film.
There are a lot of reasons to install window film — and yours is the most important one to us.